Brochures & Magazines
Read our latest World Traveler Magazine or
click here
for ALL our digital publications.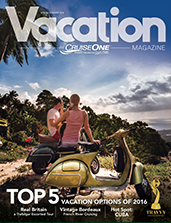 Ask your Vacation Specialist for our FREE Brochure
From Your
Vacation Specialist

We are here to give you service beyond your expectations. Contact us to handle all of your travel needs. Click below to learn more about your dynamic team! Feel free to call or email us: arosner@cruiseone.com
Meet the Father and Daughter Team
We Are Mobility Experts!!
Don't Miss the emergency drill...or Else!!!!
CruiseOne Registration Information